Birding is a popular pastime for those that love the outdoors. This activity allows you to connect with nature from all around the world, even in your own backyard. As with many hobbies, birding involves patience and careful observation; however, it ultimately is a very rewarding journey.
Getting set up with the right gear will make your birding experience even more enjoyable — and we're here to help. Check out these useful tips below to help you get started.
Spotting Scopes
Spotting scopes are a great tool for birders and any outdoor enthusiast. These offer intense magnification and zoom, making it easy to spot and identify your feathered friends. According to The Average Outdoorsman, spotting scopes can give as much as 100 times the magnification power. High magnification is an especially useful feature when observing from a long distance. A spotting scope will also feature a large objective lens, giving a wide field-of-view and great opportunity to catch more action while observing.
There are many features of a spotting scope but let's break it down and take a closer look of what each function actually does.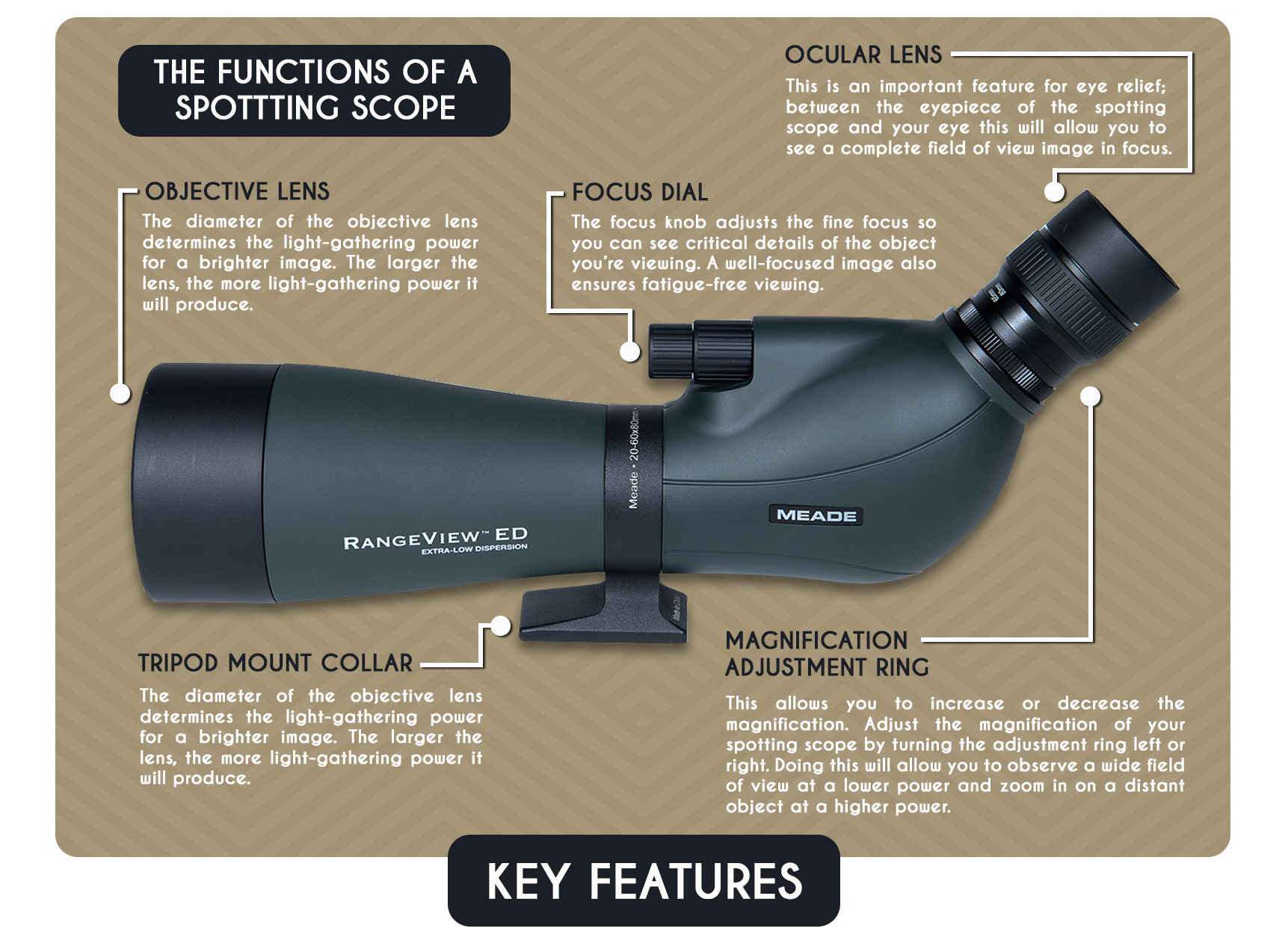 Ideal for stationary birding — most spotting scopes are typically used on a tripod. Using a tripod gives extra stability and a better experience to see a clearer images, all while keeping your target in sight.
A large objective lens provides a high-resolution view and extensive light-gathering capability to give an enhanced image. The quality of glass, such as Extra-low Dispersion (ED), can significantly improve the performance of your spotting scope as well. Using scopes with ED glass will eliminate chromatic aberration giving a true-to-life image quality.
Spotting scopes are typically durable and nitrogen-purged, making the exterior waterproof and dustproof. The interior of many scopes is fog-proof and nitrogen-filled, which helps protect against any moisture getting inside.
A higher magnification allows for up-close views of birds for easier identification. This feature is great for birders who wish to observe from a far distance.
With additional accessories, these scopes are easily camera adaptable for a DSLR or smartphone camera.
Binoculars
Many avid birders will say it is extremely common to see someone on the trail with a pair of binoculars around their neck. In fact, most would agree binoculars are a staple for any level of birding. A good pair of birding binoculars will be lightweight, very portable and sturdy, all while providing an excellent viewing experience. It's often said binoculars can give a more natural view because both eyes are used to observe, according to The Audubon of New York.
Below is a diagram to help give a better idea of how binoculars actually work. Take a look!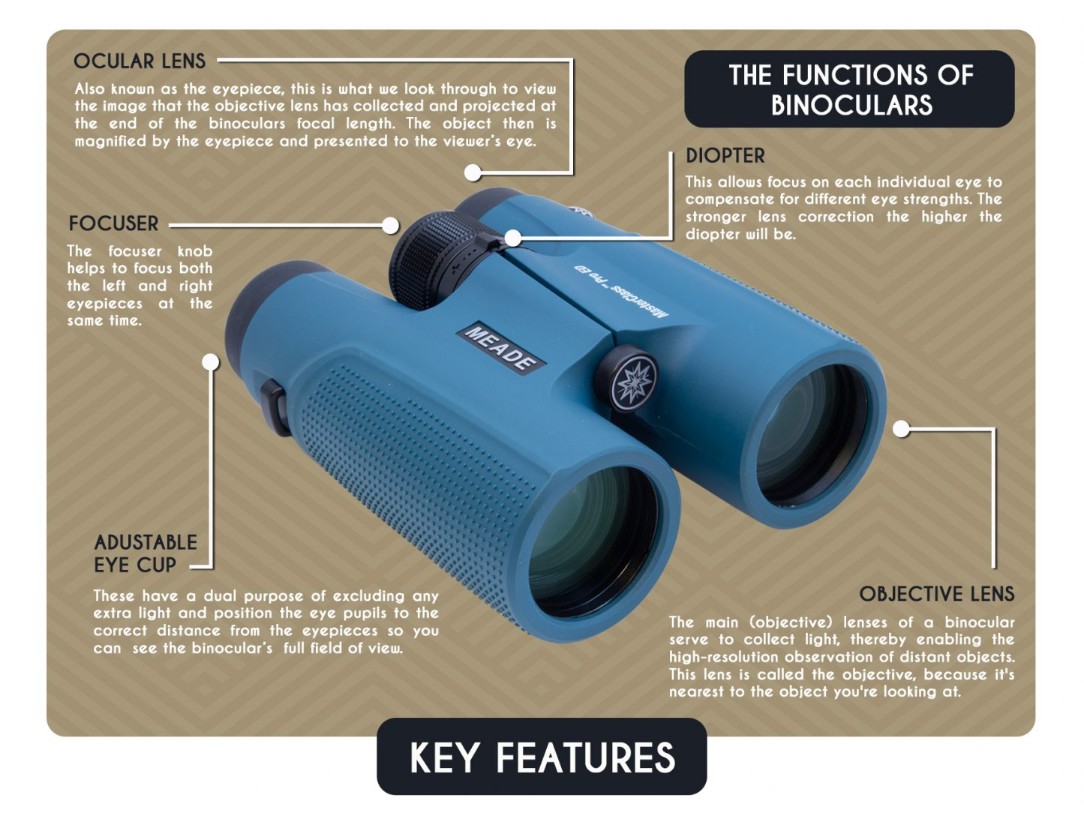 Most binoculars are compact and lightweight, allowing easy portability for long travel or on-the-go action — a great tool for all-terrain birding.
In addition to being lightweight, many pairs of binoculars are designed with a comfortable grip, providing extra relief during extended birding excursions.
Ideal for up-close birding. Binoculars that are between 7x and 10x offer a steady magnification without losing too much focus. This is good for viewing details of birds up-close. Premium binoculars with ED glass will help achieve a sharper and more accurate image, beneficial for bird identification.
Specialized lens coatings ensure for bright viewing and clarity, which is an added benefit when distinguishing between bird species. With added features — such a rubber exterior, dust-proof and fog-proof, binoculars will be able to withstand any harsh outdoor elements.
Birds are constantly active so having a pair of binoculars allows for quick focus and observation. This makes them great for watching active birds in flight.